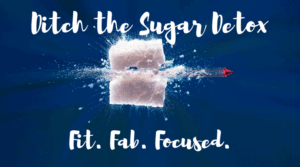 A 21 Day Ditch the Sugar Program to:
Eliminate highly addictive foods, such as sugar and carbs
Stop the food cravings
Create effortless appetite control and healthy desires
Reset your metabolism
Burn more calories
Activate your body's natural ability to burn fat
Just like you, I have been searching for a way to achieve and maintain my ideal healthy weight for a long time. What I learned in my research and work over the years really is that simple; Ditch the Sugar.
Sugar is like a drug, and after we become addicted, sugar can affect every aspect of our health. Just like kicking a drug habit, trading sugar for healthier substitutes may be hard, but not impossible, and can lead you to your best possible life! Imagine having the metabolism of a 30-year-old, and feeling better than you have in years!
Ditching sugar is not easy when you are Austrian, a country known for delicious food, breads, cakes, and pastries. However, as I got older, and especially after starting my home-based business, I did recognize that the food that once served me just fine was no longer right for me. I spent many more hours behind a desk and moved less, yet my nutrition style had not changed in 40-some years.
Ditching the sugar in the form of sodas, candy, pastries, and sweets along with unwanted carbs like bread and pasta has not only helped me lose the extra pounds that had found their way onto my hips, but also has helped me find balance with my hormones and my nutrition style, and given me increased energy and stamina to keep up with my full life. Too much sugar creates a sugar crash as it metabolizes, which means your body needs more sugar to sustain itself. This creates an unhealthy habit of relying on sugar for energy.
If you are:
Feeling hopeless about your weight
Sick and tired of yo-yo dieting and countless hours at the gym
Overspending your precious time counting calories
Wasting money on weight loss products
Feeling miserable about failing your health
Stuck and overwhelmed when it comes to the right nutrition
Disgusted by the number on your scale
You have come to the right place.
Did you know that losing weight is not the only benefit of quitting sugar?
You can also end up with:
Clearer skin,
Better nights of sleep,
A sharper memory,
Lower cholesterol, and
Fewer mood swings?
Are you ready to not only be a better, slimmer version of you, but a happier, healthier person overall?
Because I love guiding strong, successful women to take a journey with me towards health, I have created this program just for women like you. Your goal may be to simply lose weight; my goal is to get you healthy and put the spring back in your step. I am honored to have the extraordinary privilege of caring for women like you by giving you the steps and foundation to your divine health and ideal healthy weight.
What's possible for you:
Move forward in reaching your goals
Release the unwanted weight
Say goodbye to chronic disease, fatigue, and pain
Drop the drama around food
Implement sustainable lifestyle changes
Look fit and fabulous
Live your best life now
Your desire of becoming a healthy, vibrant woman is available to you with the right mentoring, guidance, metabolism boosting tips, and personalized plan that you can implement. Stop letting your self-sabotaging behavior ruin you, your body, and your health!
To take the next step, simply click on the link below to set up your 30-minute Free Discovery Session.
Like to talk first?
I get it. We don't know each other very well yet.
Or, maybe you are not sure if this is the right program for your specific circumstance.
So, if you have a question about Ditch the Sugar Fit.Fab.Focused. schedule a time to speak here with me, and together we'll get clear on whether this is the right level of investment for you and your health.