Most of us women seek out mentors, coaches and trainers to guide us when the time comes to up level our business, life or health. However, when it comes to our wardrobe and style, few of us would actually hire a professional to help us sort through the world of fashion do's and don'ts. I always thought I had great style, knew what suited my body well and what didn't.  Personally I also thought hiring a stylist was a waste of money, after all, I enjoyed shopping for new clothes, shoes and all  things beauty.
And how about after you lose  10,20, 30 pounds, you worked so hard for it and it's finally time to get yourself a new closet full of clothe, shoes and accessories to show of that gorgeous body of yours. Do you know where to start? I get this questions frequently, women all excited to finally spend their money on something new, beautiful and luxuries only to be totally overwhelmed by the amount of shops, styles and all things fashion.
I was one of them until I met Marcella at an event she was speaking at. Luck had it I happened to win a consulting session with her. Needless to say after an eye opening style and color consultation, she has quickly become my go to image consultant  for my wardrobe, make-up and style questions. Knowing what colors and styles work for me and my body, where and how to shop has saved me countless hours of searching for the right outfit, shoes and make up. Time I would much rather spend at the spa, enjoying life and doing what I know I do best.
Today's woman entrepreneur can choose between an Image Consultant, Personal Shopper and Stylist to get her looking like the successful girl boss she is, representing her brand and rocking her business Knowing which one is right for you is key.
So let me introduce you to Marcella as she helps you to de-mystifies the right type of expert to hire to upscale your look and be the best version of YOU!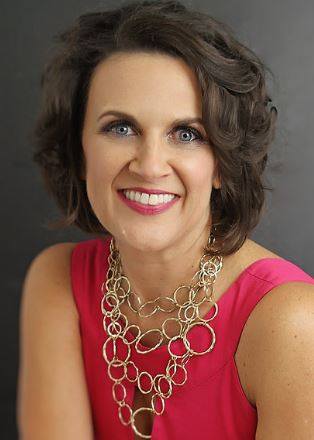 I often get asked the difference between an image consultant, personal shopper, and fashion stylist.  Since "personal styling" is a relatively new industry, these terms can mean different things for different people, and sometimes "stylists," "shoppers," or "consultants" use these terms interchangeably without necessarily having relevant training or experience.  So here is my best explanation:
Image Consultant – Someone who is professionally trained to create an image for a person or a company as a whole to achieve their overall goal, branding and unique personally or mission to upscale their image to attract new clients, wealth, a mate and or confidence to name a few.
Image Consultants help determine a person's or a business's unique personalized style, most flattering  colors for wardrobe hair and makeup, factoring in lifestyle and goals, current wardrobe and budget with a personalized a plan result in transformation over the long term. As trained individuals, in all or the majority of the following; color analysis, makeup, body profiling, fashion personalities, wardrobing, personal shopping, etiquette, body language and communication skills and they are able to take the bigger vision for the client and related it in a way most suited for the client or company's overall image. Their work can include presentations and seminars and one on one consulting.
Personal Shopper – department stores and sometimes smaller chains offer a personal shopping service.  A personal shopper is an associate that works for the store, may or may not have specific training, and is generally paid by commission.  Personal shoppers are great if you are loyal to one store and want a one stop shop.  The difficulty comes when building a well rounded wardrobe or if you like a variety of styles (specific stores can only offer you their selection) or are difficult to fit (options and styles are limited).  One drawback being commission-based, their interest could be about selling more clothes than discovering the person's style or what is most faltering.  They also do not factor in what you currently own in your wardrobe to integrate new pieces and show you how to wear them.
Fashion Stylist –typically work for photo shoots, fashion shows, and magazine spreads.  This is the most artistic/creative side of personal styling, as the idea is to push boundaries and show creativity, not necessarily create everyday looks but can show you new possibilities.  Also, models tend to be a certain body type and looks can be adjusted (think hidden pins and clips, plus Photoshop) so what you see on the page may or may not work for your body in real life.  One of my favorite parts of fashion styling is the access to the latest trends, designers, and pieces, often before they are even available in stores.  An asset of a fashion stylist is the ability to take what's new and make it look eye-catching and attractive, so you'll be inspired to try it yourself.
Hopefully these definitions have answered some questions and will make your styling choices that much easier!
Find out more about Marcella right here. 
br> br> br> br>