May took us all around the gym, techniques, classes and exercises that are to help us get in shape, tone those muscles, energize us and loss a few pounds along the way. Along the way we discovered what we loved and what's not so much in our interest to achieve divine health for ourselves.
As I finish out the month I want to share with you 4 of my all time favorite workout apps and gadgets that gotten my attention and best of all I actually learned to use, being the low tech high touch girl I am.
Fitbit Aria your Wi-Fi scale to track your every move in weight, BMI and body fat while keeping your information private and syncing with your favorite Fitbit app automatically. Getting on a scale never looked this good.
 A sleek and modern looking Smart Rope to jump with that has its own build in app tracking your fitness with embedded LEDs. Go ahead be a kid again and show us what you got!
SWORKIT girl! No gym, no excuse as it says. Makes working out a blast anytime anywhere with your personal favorite workout videos ranging from cardio, strength training, yoga to stretching. Customize it with your favorite music and the time you want to spend on getting in shape. This one has become my new all time favorite, right out of ABC's Shark Tank.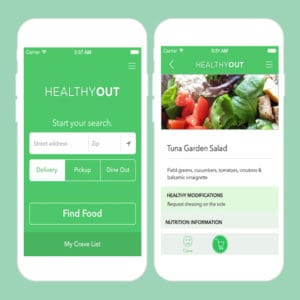 HealthyOUT makes eating out or ordering in bliss and stress free. Whatever your nutritional needs are this app has you covered. Choices range from heart healthy, vegan, gluten sensitive, paleo and anything in between. Available in over 500 US cities  this app takes healthy traveling for the nutrition minded to the next level.
So, whether you are looking to lose a few pounds or just increasing your energy maybe its time to step it up to the next best version of you with one of the many fabulous and tech friendly gadgets and apps available today. When it comes to your health, we all know how important it is to have the attention and support of professionals such as doctors, coaches, nutritionists, trainers and therapists. But not always can this high level of care fit into our already so busy schedules or it might just seem out of reach. This is where technology comes into play and all the clever apps and gadgets to make your and my life the best healthy journey available to us. Having accountability, guidance and support makes all the difference in sustaining the transformation we all so much desire.
br> br> br> br>