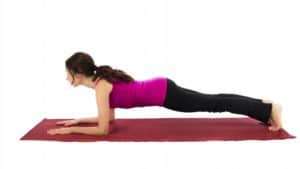 I would be lying if I said I am nuts about daily exercising. Nothing is further from the truth than that, my husband can attest to this. After being together for nearly 30 years he has yet to get me enthusiastic about any form of exercise and I have tried it all (at least I think so).  Don't get me wrong I do enjoy  winter skiing, running on the beach (when temperatures are below 75F with low humidity),  yoga and pilates. However, the only real reason I do these activities is to prevent any of my families heritage health dilemmas, ranging from various forms of terminal cancer to cardiovascular disease. I am adamant about not ever going down that path and aspire to die healthy of old age.
I do have to admit I have always taken my health and fitness a bit for granted. I eat delicious  healthy food daily, I work out as it suits my schedule and have never really struggled to stay fit, maintaining my weight and looks. But right around this time of the year, with our annual summer travel to Europe approaching I start to make my workout regime more of a priority, much to my husbands delight.  I also find as am getting older what has worked all these years to get me in shape fast is not doing it anymore and I got to step up my game plan.
For that I mean being consistent with a daily workout routine and finding joy in it. If it is not fun and exhilarating than why exercise? What was good enough until now, is not any longer. It is also not about how look on the outside, it goes deeper than that. Yes, I do want to look fabulous at whatever age I am at, but I also want to feel vibrant and energetic. The way I treat my body at 47 has tremendous impact on how I will look and feel at 67 and beyond. I know that.
So my quest for this month is to find a better way to incorporate fun and reinvent my approach to fitness and exercise. A way that has me  jump out of bed at 5am ready to get my yoga on, strength training to turn my wings and  thigh's into toned extensions of myself and a mindset shift on exercise that stops the chatter telling me how I rather be doing something else.
I am starting May with a 30 day challenge planking my way to toned arms, belly and thigh's. I have been considering this exercise for its simplicity and yet superior results. No need for fancy workout clothe or equipment. Just me and the floor, at home build into my daily yoga practice.
There is much more to planking than we think off.  According to the experts the simplest movements in exercise can sometimes lead to the greatest results and gains in fitness. When done right, planks are the best exercise for
core conditioning
work your glutes and hamstrings
support your posture
improve your balance
reduce back pain
improve your mood
How-to instruction to  basic planking:
position elbows directly under your shoulders and wrists in line with your elbows, stand on your toes or knees if necessary (body is in a straight diagonal line from shoulders to heels)
push your body into your upper back and hold chin close to your neck (imagine holding an egg with your chin)
once in position contract your abdominals pulling your belly button in, squeezing your tailbone and thigh muscles simultaneously
continue to breath normal as you hold each plank for 20 -30 sec. for starters, the goal is to hold it for 2min. eventually
rest for about 1min. and repeat 3-5 more time
If you feel strong enough you can go ahead and add Kegel exercises, side and reverse plank to challenge your self. Just be careful not to let your head, shoulders or hips to drop, holding your breath or trying to hold a position too long, Start slow and work your way up especially if you have back pain or injuries.
Let me know how it goes. I want to know how I can best support you on your fitness journey.
br>